LedgerLite Testimonials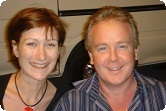 "I run a small business with my husband and have been using LedgerLite from the start. I had only limited bookkeeping knowledge, however this software made it possible to learn the basics in under a day. Don't mistake a simple-to-use program as a basic program, it takes really hard work to make a complicated subject as simple to use and understand as this. The one-off fee is amazing value and the support is excellent. You won't regret giving this software a go." - L.B., Business Owner, New Zealand
---


"Converting from Quickbooks ('99 that still works on Windows 10) to your wonderful LedgerLite system is this nerdy bookkeeper's greatest happiness in a long, long time. I am actually excited to be doing our books again. Thank you for developing this wonderful system." - G.B., Business Owner, United States
---


"We have tried and retried LedgerLite and we are convinced that you have made not only the World's Simplest Accounting Software but also a masterpiece. It is simply a charm to work with it. Congratulations. In my mind, you are a genius. Like the ALL BLACK." - R.N., Business Owner, Honduras
---


"I have been using LedgerLite for more than a year and I must say it is a simple, straightforward accounting software that produces final accounts that are necessary to complete your corporate tax returns. I filed my returns and the tax authorities assessed it without any questions. Other accounting applications are atrociously expensive and very complex and have super fancy features that are never used. I love LedgerLite." - J.P.M., Business Owner, Canada
---


"I've spent a lot of time and money purchasing and implementing accounting software as a CFO and COO for past employers. After retirement, we needed an easy to use and inexpensive accounting program to handle a family LLC. We started just building spreadsheets rather than spend too much for a software package that we really didn't want. Then we came across LedgerLite. What a value! We've used the software for almost four years with no problems other than our own hardware issues. When those issues arose and we had to recover our data, questions to support at Responsive Software were answered promptly; like local service coming from half way around the world." - B.W., Former CFO, United States
---


"I moved from an Excel-based accounting workbook to Ledgerlite in August 2015. The experience of LedgerLite has been overwhelming! It has been more than a year that my accounts have been managed with ease and perfection! The after-sales support I received from the LedgerLite team made my experience more fulfilling! Thanks a lot! I strongly recommend the existing users try the multi-user environment as it is quite safe with the new feature of user privilege management!" - U.J., Account Manager, Pakistan
---


"I have been using LedgerLite for the last 3 months for my personal use and found it very user friendly and easy to use. This is actually what I wanted. Though LedgerLite is very compact and portable, it is very secure and provides the required facility without having lots of extra unnecessary features. For sure, I am going to use it for a very long time." - S.Y., Business Owner, India
---


"I just want to thank you for the great programs you write. I have had the delight of using Ledger for a couple of years now. It's simply refreshing. I am a minister, but I have done a lot of work keeping books for my own church and other churches, as well. Now, I have a couple of small businesses that require good bookkeeping. Over the years, I have used three or four accounting programs - in later years it has been Quickbooks. I have nothing bad to say about Quickbooks, but it has so many modules and has become so comprehensive that for a smaller business or non-profit, much of it is unnecessary and becomes unduly complex. If all that is needed is a General Ledger, your products are clearly less expensive, clearly easier to use, and clearly simpler to learn and implement. Today, I set up both of my businesses on LedgerLite, transferred summary data from the one that I had been keeping on your Ledger program and began entering my first data for the second business. Then I backed up my files (that couldn't be easier) and went to my grandson's flag football game with time to spare. From what I have experienced so far, your software works flawlessly, is sold for a very reasonable price and is just plain fun to use. I think anyone who understands the rudiments of double-entry bookkeeping would be just as excited as I am to have found your company." - J.K.R., Church Minister, United States
---


"Absolutely brilliant!!! That is all I have to say about this company and the easy to use, effective and reliable Ledger & Accounting software. Why? Quite simply because it makes accounting really easy, even for a layman like myself. Just try it out!! You will not be disappointed - guaranteed! Please understand that I had absolutely no accounting background (in 2008) when circumstance forced me to find an accounting solution that would help me manage 3x independent trusts. I cannot even begin to express the amount of responsibility and pressure that was imposed on me at the time. The trusts could not afford an accountant, nor could we buy an expensive accounting tool... So what did I do...? I asked our close friend 'Dr. Google' for some advice... :-) Google was quick to respond, and at the top of the list suggested the FREE Ledger application from Responsive Software. I did not know whether it was a good or bad app at the time... all I knew was it's free, so I uploaded it and started using it. I have been using it since... free of charge, without bugs or challenges and best of all, it solved my problem!! There is no turning back after 8 years of free accounting stability, reliability and simplicity. The application just works! I recently (Sept 2016) decided to upgrade to the LedgerLite version which allows for even more flexibility, and bought 4x licenses for a bargain price of just US$100!! I also had an opportunity to engage with Matthew (the designer & owner) to obtain some guidance during the upgrade. His responsiveness and willingness to make it work for me was exemplary. This is a man who loves his 'creation', and is willing go the extra mile (23:50 NZ local time) to help a South African client (me) on the other side of the world. Who does that these days... Awesome I say! I never write reviews... But after 8 years of flawless accounting, having used the Ledger software from Responsive Software extensively, and having experienced awesome customer service from Matthew, how can I not say anything and still sleep peacefully at night. Thanks for an AWESOME application Matthew!!" - W.E., Professional Engineering Technologist, South Africa
---


"I have been using LedgerPlus in order to keep up my personal transactions for approximately 2 years. I am pleased with the Ledger's ability to produce reports showing my income/expense activities and my financial position on demand or on a monthly basis. The software is user friendly and I am thrilled with the ease by which I can produce professional and actual financial reports. Now, I am the Chairman of a senior citizen organization which demands quality and accurate financial reporting for all of its activities. That is why I convinced the organizing committee that LedgerLite was the answer to our problem. After setting up the chart of accounts, I am fully convinced that with minimal instruction, anyone can easily operate the LedgerLite program. I stand by LedgerLite and recommend it to anyone who needs to implement an accounting system for Non-profits or Commercial organizations." - J.J.L., Retired Business and Accounting Teacher, United States
---


"I am working in a government organization as an Accounts Officer (Project), so during my job I've been using different types of accounting software since 2007, but I find LedgerLite is the easiest accounting program for understanding of accounts for beginners. It is a basic accounting program but it provides the necessary and comprehensive accounting and financial reports to the user. My students like this accounting program. And now each day I manage my Institute financial data on this software and am also teaching this program to my students of I.Com, BBA, & B.Com classes." - Muhammad Tariq, Al-Jannat Academy, Islamabad, Cont. +923006850373, Pakistan
---


"I am working as Asst. Finance Manager at No Lemon Liberia/AMS, Monrovia, Liberia. I am also serving as financial secretary/advisor for Immanuel Baptist Church located in Wood Camp, Paynesville, Liberia. With a BBA degree in Management/Accounting from the University of Liberia, I am specialized in organizing financial systems and organization set up. In 2010, I was elected along with a team of co-workers to serve on our Church Finance Committee as Financial Secretary. Previously, we used an Excel Reporting Tool to generate all our reports. This task which we did for many years was a burden to us. Every month we had to copy and paste the data and formula for each separate ledger balance linked to the various reports. We had difficulty providing training to our members on our financial systems. After several attempts at googling and prayer, we finally came across LedgerLite. This was an answer to our long time cry of hiring someone to build a financial software that is easy to use and fits our system as we venture to update, transform, and improve our Church financial performance. Currently, we are conducting training with the program LedgerLite so that we can experience the long term benefit of making a system work and succeed. We started with two members of our Church, one a University graduate and the other a high school student, both are doing well. In fact, George, who is just in the 9th grade can use the program. Initially, we ran both programs in parallel and they have all agreed that we discontinue the use of Excel and begin working with LedgerLite. I have also recommended LedgerLite to so many people including my former employer and my little sister who runs her private business." - Kenneth B. Clarke, Financial Secretary/Advisor, Immanuel Baptist Church, Liberia
---


"I am happy to say that LedgerLite is the most intuitive and simple-to-use small business accounting system I have found, for someone with basic double-entry knowledge. It is unfussy but comprehensive enough for a sole trader - without providing unnecessary features that complicate the operation of the program." - R.D., Business Owner, United Kingdom
---


"All my life I've heard people say that 'double entry' is the only way to keep financial records. I started out trying to learn about it using an Apple III and a general ledger program. At the end of my first year, the cash account showed a couple thousand dollars but my pockets were nearly empty. I got better the next year and have rather enjoyed using a 'double entry' system. After I updated my computer, I had to find a new program.

"Luckily for me I stumbled across Responsive's program. I have used it for many years, but when I again updated my computer I learned about LedgerLite. The material which I read made it sound too good to be true. But, since it was free, I gave it a go.

"It far surpassed my expectations and I am now using it for my personal use and for a small business. Among its many features, the two I like the best are the flexibility it provides in preparing printed documents, and the security provided by having all my data on flash drives rather than in a computer." - E.J.S., Business Owner, United States
---


"I needed a program to keep track of household income and expenditure, and reconcile with the bank statement. I did a bit of research and happened across LedgerLite. It's developed and based in New Zealand (that's good,) it's a 'one-off' cost and you can keep it on your hard drive or usb stick (that's good too.) I found it to be a user-friendly program that is quick to get used to for a beginner like me. I like the reminders and prompts that pop up if I don't happen to get the sequence of entering information right. Support is very helpful! I am very appreciative of the help in setting up my accounts and cashbook in LedgerLite and all my enquiries were answered the same day within the hour." - K.M., Teacher, New Zealand
---
LedgerPlus Testimonials

"I have spent three years looking for a well written bookkeeping system that is willing to help me account for my business, rather than trying to tell me how to run it. Yours is the only product I have found." - S.B., Business Owner, United Kingdom

"Your system makes more sense to me than any of the other programs, and I have looked at 100's of them in the past few months. The last desktop bookkeeping system that worked for me was Quickbooks 2008. In 2009 Intuit started to force customers to connect through their website. Here we are in 2014 and Quickbooks has become a nightmare of profound dimensions. I found your website only because I learned how to force Google to pull up non-cloud based programs. I should receive an award just for this feat alone." - J.M., Business Owner, United States

"I recently stumbled across your software from the Internet when I was searching for free accounting software. I could look no further when I found it as I was impressed with it. I later had it installed on my PC with a view to learning more on how it works and what it can do for my business. I must say that, of now, it meets the hype that you claim on your website. It is indeed excellent, easy to use and navigate around!" - S.L., Business Owner, Botswana

"I taught Simply Accounting, MYOB and QuickBooks at the local college for years. I wish I'd had LedgerPlus back then! It would have been so much easier for my students. Great job!" - T.K., Retired Teacher, Canada

"Just a quick note to let you know the transfer of all our data and accounts to the new LedgerPlus program was done very easily and quickly by following your instructions. The comparative figures for the Income Statement and Balance Sheet for our year ended 30th June 2010 are now shown automatically and accurately and will be presented at our AGM to be held on 10/8. I will also be able to use comparative balances in some of the periodic reports during the year. I will shortly start setting up the automatic depreciation schedules for our Fixed Assets accounts. If the user has a good understanding of Double Entry book keeping then LedgerPlus must be one of the best value for money Accounting Packages available on the market today." - G.L., Club Treasurer, Australia

"I have now completed setting up the program for my club and processed the transactions for the first five months of the current financial year. I would certainly highly recommend this software to any potential user. It is very well priced and operates as well as if not better than similar commercial software costing several times as much to procure. It was easy to set up and is extremely simple to operate. Any questions that did arise were very promptly and effectively answered." - C.K., Club Treasurer, New Zealand
---
Ledger Testimonials

"Your free accounting package has served our community for 5 years without fault or failure, and on the one occasion I had a question, the service I received was excellent, in fact it exceeded the service I received from vendors of products costing in the thousands. I heartily recommend this company and you can quote me on that!" - H.V.E., Retired CEO, Canada

"I have downloaded your Ledger programme. It's perfect, exactly what I was looking for, fantastically simple and for anyone with a bit of book keeping knowledge and a small business, it's the answer." - G.G., Business Owner, New Zealand

"My husband and I run a small business in the U.S., and your elegantly simple program works perfectly for my accounting needs. I was happy to spend the $30.00 to register, and I wanted to let you know how much I appreciate your company's work." - N.C., Business Owner, U.S.

"I am the treasurer of a club. We have about 350 members, but the dues barely cover printing the club journal three times a year. I was so happy to find your ledger available on-line. You offered the simple system free to download. It has helped me so much to keep sparkling books for the club, so I wanted to let you know I made a donation today for $50.00. When I first set it up, I had a question and someone in support graciously answered me, even though I was a non-paying "customer". Thank you again, and I too believe that God cares about every detail in our lives." - M.G., Club Treasurer, U.S.

"Your Ledger program is BRILLIANT!!! So simple and what I have been looking for, for years. I love the ability to correct/delete previously entered items at will and the simple month by month printouts I can obtain. Not including the GST component simplifies things still further. I (and my accountant) already know my GST content from my two monthly GST returns and by coding the GST paid to a category. The program, in it's simplicity, still provides all the information that the accountant requires (I use their MYOB chart of accounts for coding) and at the same time providing our business with a very simple history of spending/income." - J.L., Business Owner, New Zealand

"I've been using Ledger for two years. I have used many accounting softwares but nothing compares with Ledger. It is the easiest to learn and it is a charm to operate. And, as a bonus, it costs much less than the competition." - R.N., Business Owner, Honduras

"Thanks for making such a killer program!" - L.M., Business Owner, U.S.
---
LedgerLite - Registered Users Worldwide

Family Apostolic Church
MF Plus, LLc
Sycamore Capital Corp
Central Penn Enterprise
Mashore Dept. Store, Inc.
Dwight Electronics
Prince Edward Radio Club
Kindred Heritage, Inc.
Black Dragon Martial Arts Club
Jack Batte & Sons Inc
MW & LD Thomson
Ramarua Trust
Ansaldo Nominees Pty Ltd
HDS Australia Pty Ltd
Portage Lane Strata
Palm Springs Pickleball Association
Courtland Development Council
914 Blount
Galaxy MKLS
FS TRADE
Loch Sport Fishing Association Inc
Westfield Yoga Center
Central Coast-Hunter Region Cymbidium Society Inc.
The Elms Residents Committee
GRUPO DE AJUDA PARA O DESENVOLVIMENTO COMUNITARIO
Zms and kids pointe
The Siberian Husky Welfare Association (UK)
ELIA TAVITA
Wilfred Jackson
Brian Baltimore
T.ZERF
Brian & Carol Shauf
Fraser Valley Quartet
Rumah Kita
APDBO
KOLBE PRISON MINISTRIES
Cordova Agency LLC
Matthew N. Miller, LLC
James Trundle
brucelwilloughby
DUE DILIGENCE
Hasso von Lippa
FASTCRAFT LTD
Al Jeeran Engineering Private Limited
K R & M Bird
Restoran YanKee Noodles House
Yeronga Village Residents Committee
Oregon Federation of Republican Women
Simon Michael Bush Jr non GST Trust
Henry and Maureen Rudd
Leonard Levine Private Share Trader
KJT Mediation Services
ENKE Property Management LLC.
Matabele Holdings Ltd
La Casita de Tita
Stapptech Ltd
George Hoover
O.A.I. CONCEPT INC.
Brady Family Trust
Brady Account
Sir Snowy Projects
Miranda Bitzer
D & J Rediron Aggregates LTD
Julia Leyes
LEYES Construction LLC
Lanford Living Trust
Bob Lanford
MASONIC TEMPLE ASSOCIATION OF ILOILO, INC.
ILOILO LUBRICANTS SALES CENTER
Free Market Solutions, Inc.
Arnold Family
S. L. Mihailov
Juneau Community Bands
Lets Live Healthy Ltd.
AusQuest Kenya Ltd
Three Rivers Community Patrol
Brian and Heather Cochrane
The Midnight Baker
Guardian Life Limited
CJ & GM KNIGHT FAMILY
CJ & GM KNIGHT FAMILY TRUST
Adam Wolfson T/A
Shreya and Family Incorporated
Brian Cochrane
Stordon Grange Trust
Occasional Monarchy Ltd
3218 Hearthstone Rd., LLC
River Bend Condo Association
First Presbyterian Church of Belvidere
Digiquest Group
Leesman Trucking LLC
Central Scotland Highland Pony Society
Psadell Services Pty Ltd
North Eastern Settlement Service Pty Ltd
Dellios West & Co
Simon Michael Bush Jr Trust
33 N Prospect, LLC
5313 Belleville Ave, LLC
Neptune Fire Company Ways n Means
New Market Townhome Association
PJPCreations
TWP Ranch
Michael and Denise Brown Ministries, Inc.
Vanda Enterprises
Cambs Police Small-bore Rifle Club
CPSRC
AR Wood
Boswell Distributing Co
Richmond Amateur Radio Club
Leidner
The Country Craftsman
Quick Print Media
Al Madar Laundry
David Cornies Professional Corporation
South Yarmouth Library Association
DARTEC
Caelis International
SYSPEK Realty, Inc.
ISLAND STATIONERIES
MICROCEAN TRADING LTD
Sterling Carriers, Inc.
Road Ready Logistics
599 Ramar Road
George E. Wright
PT.GRAHA MANDIRI NUSANTARA
Faizan Enterprises
Marble Peaks Ranch
Pekka Kähkönen - Koiraparkki
Byron Electric LLC
Trilogy Trust
Paritu View Farm Trust
Phil Wylie
Rotianta
MousePotato, LLC
JaBob, LLC
KEFAS SOFTWARES PRIVATE LIMITED
Rotary Club of Nelson
Briarleas Court Residents Association Ltd
Mountain West Roofing Inc.
Curry Wrapper's Delight
Weedons Garlic
Subair Mohd
Quality Petro Mates, Inc. DBA Petron @ Pison
Birch Cove Counseling
INVEST DEAL LANDMARK
INTERNITY
Shelter Dogs For Veterans
Paws Be Good 4 U
The Arctic Dawn Trust
The Arctic Bay Trust
The Arctic South Trust
The Prout Piggy Bank Trust
R & N S Chand
JERRY & IRENE
Archbishop Carney Regional Secondary School Garage
West Shelby Fire & Rescue District
Joyce Lanzarotta
St Monica Catholic Church
JDK Homes, LLC
Flipside Homes, LLC
Peak Microscopes, LLC
GM Corp
JC Acct
Courtney Trading Company, Inc.
DynamiqCo (Pty) Ltd
Catherina Hayden
MD Investments LLC
C4 Communications
Chris Perryer
Craig Walker Personal Training
GALAVIZ
Angus Gardening Services
Lunenburg Tennis Club
Joan Burtch
K & B ASSETS LLC
Niwa-Paenga Trust Accounts
Chaitanya Chawla
Joe Shores
Animal Benefit Society Ltd.
N&R REALITY INC
RSMcKenzie Investments Inc.
R S McKenzie
Anderson Factors, Inc.
Accounts Receivable Management Co., Inc.
PAULLIN CPA
Leecee
Beecee
Shearwater Pacific Capital Management LLC
Tuleeni Orphans Home
John Knoss
COMPILERS HOLDINGS (PTY) LTD
Foster Kids Fund
John & Lois Pearson
North Texas Technology Education Association
Steven M. Jones
OASIS PRINCE DECORATION
Honey Cakes
Redmond Lodge #154 A.F. & A.M.
Payroll Synergy, Inc.
PANEL SYSTEMS LLC
Old Mac
MARTIN P. SEAMON & ASSOCIATES
Dr. Chris Nicholas
Bsm Construction
Two's Company Accents & Gifts
Prancing Paw's Pet Boutique
Arthur Hargadine
Kristi Hargadine
KM Insurance Services, Inc
Pilgrims Hatch Community Partnership
Donnybrook Secondary School
Mullins Construction
The Orange Fibernet
Aditya Movie Corporation
Cliff Carter
Inner Warrior Spirit
Liz and Jock Albert
Te Pariha o Whangara
Plucked Peacock
Okanagan Chito-Ryu Society
Kyler Construction
Te Riu o Waiapu Trust
West Kildonan Horticultural Society
Al-Hilal International Lab
woytovech services
Road Maintenance Association
Mike Kitto
COUNTY HOUSE SIGNS
Inversiones Interamericana SA
09 Clinic
Aigle Capital LLC
Bright Dawn Foundation
Mustang Camp
Verde Technology Group
Country Lumber Inc.
Rotorua Astronomical Society
Signworks
Shocklee Systems LLC
Snip and Tip Cat Project
Garlick Enterprises
R Thacker
R.L. Knox
SMH ACCOUNTING
Iles Medical Testing, LLC
Hickson's Office Supply Company
Jim Seavey & Verna Norris
Bannister Family Trust Sub-trust JBB
Bannister Family Trust No 2
Palm Desert Senior Softball Association
Braeside
JG and MM Dickenson
MultiFab Machinery Consultants
The Beckworths
Manassas Art Guild
Rajkot Store
Salim Yamani
The Treacle Machine
Monique Lavigne-Patenaude
Emmett and Mary Stevermer
Onrox International
The BLUE-C Family Trust
The GraceEngine 1 Trust
The W&C Prop Assets Trust
Overkruin Athletics Club
Summit For A Soldier
Xious accountant
Handy Carpenter
Mattison
The Early Music Society of Nova Scotia
Theresa latasa
DAYO & DISPOSAL
Bill Alexander
Luana Alexander
GVMS Inc.
CV Kanca Kemas Lestari
Bintang Agung
BERLIN CEMETERY ASSOCIATION
Data Sales of California
Kaye Mawhinney
Jameel Farms
Ajmal Traders
West Auckland Motor Services
Louise Bell
Donna Hotop - Homeguard
Eugene Knight
Jessica Emmerling
ReBOOK
R G Dalley Business Services
Arkansas Animal Alliance, Inc.
Hazel Jamison-Hairdresser
Advanced Network Design, Inc.
John Woods
Design, Build & Furnish, LLC
Villas of Bluffview HOA
Thomas M. & Florence H. Porter
Milton Sheila Trust
A & SA MELDRUM
D Morris Super Fund
Riches Holdings
Horowhenua Grey Power Association Inc.
Rohloff Services
A&B Marketing
R-PITAD Islamabad
Girl Scout Troop 546
East Point Pony, Inc.
Amateur Radio Club of Columbia County, Inc.
Fix Line General Maintenance
Darefinkum Pty Ltd
NORHED Project, Master in policy & Govern. Studies
AMFA AARON ANGELYN (AAA) CORPORATION
David Weir
Locust Valley Bible Church
Paul Pencola
Green Properties
A Plus Returns
Professional Management & Tax Services
Arcadia Auto Service LLC
Charing Capital Inc.
Charing Asset Management Inc.
Gwegenyeza Secondary School
Jolundy
B R Groves & Associates
L&L Service Co. Inc.
Lanford Equipment Co. Inc.
Impeccable Knits
David Pavlik dba Pavlik Works
Eric's Lawn Care
Modulus Apiaries, Inc.
Rehan Iqbal Shah
AVIATION HOTEL SUPPLIES LLC
McAllister Holdings, LLC
Al Riffa Shipping & Storage Services Est.
Waleed Transport Company
Edward H. Wilkinson, PC
Wilkinson Farms
J&J Medical Services Network Inc.
Eastern Counties Cycling Association
Eagle's Nest Ministries, Inc.
6735851 Canada Inc
4182766 Canada Inc
Transport Sochi Inc
Akhunzada Fazal Jamil & Co (AFJ & CO)
capital cng station
CLASSIC TILE INC.
Hot Springs Village Razorback Club
Lone Star Brass
Mardi Dunbar Counselling Services
Rehman Construction Company (R.C.C)
CANYON RIDGE GOLF CLUB
DIGITALMAX I-CAFE & ENTERPRISES
THE NEW PALM RESTAURANT
Fleurieu Strata
K.A.Fraser
Extreme SideXSide
SideXSide Visions, LLC
Sue Burrows Slimming World
Jaro Grand Petron SS, Inc.
Trans Synergy Enterprise Sdn Bhd
MJB Strings
Magnuson Murphy Farm
Little Portion Fraternity
SKYSCAN TECHNOLOGY SDN BHD-CIMB
SKYSCAN TECHNOLOGY SDN BHD-RHB
Penny Parcel Couriers
SOUTH CENTRAL HARMONY INCORPORATED
Riverside Line, Inc
Thornbrough Farms LLC
Kenneth Thornbrough
Maya Enterprises
Kabuce, ltd
Morais Properties, LLC
Morais
QuinnCo
Teton Properties LLC
Tableland Netball Association
Ibrahim Shehu Shema ICT and Business Institute
Casual Polo
Asfaque Ahmed
Midtown Auto
GLENOF MATERNITY HOSPITAL
SOBOF INVESTMENTS CC
Parroquia D. Providencia
Antonio Escobar
Sedulous Design, LLC
St Monica Catholic Church, Adjiringanor, Accra
1st Regiment of AEGC, KSJI Accra
Chien Chueen Tan
MAXEN ENGINEERING GROUP
KHURRAM SHAHID
MCL #1164
SMBTAB. LLC
SMBGCB. LLC
Al-Jannat Academy
Integrated Financial Services, Inc.
Incera and Associates
Alain De Bock
Thomas Property Rental
Albert St Property Ltd
Affinity Ebooks
SuccessLife, LLC
Roberts Brothers, LLC
ST JAMES
Immanuel Baptist Church
Incera Financial Group
ATAMAI MANA Ltd
The New Sands Residents Association
Maine Brain Aneurysm Awareness Committee
Madan Mohan M
Las Milpas ADC
FIAT Car Club of Queensland Incorporated
Emmet & Mary Stevermer
Chaine Des Rotoisseurs - Baillage De Charlotte
Borobudur Construction
Orrington Public Library
Caruthers Methodist Church
Sligo Woods Civic Association
William E. King, Jr.
DIVERSION PETRON SERVICE STATION
Johaz Limited
9230343 Canada Inc
Life Forces - Gardening & Tutoring Services
Shiloh Outreach Center,INC.
Hillpark Investments Ltd
LAW OFFICES OF BILL ALEXANDER, PC
Planet Classifieds
Norco Market & Liquor, LLC
Arabella Two Ltd
A. H. Personal Finances
SANAM INVESTMENT CO. LTD.
ABDULAZIZ S ALSALEH
CJ & PG Matters Partnership
SANCHA PTY LTD.
Maritime & Corporate Consultancy Services
AMAA DIAMOND CORP
YAZIRRUDDIN MDSOM & CO
Richland County Historical Society
JAM CONTRACTING LIMITED
Carolina Auto Body Shop, Inc.
Gemworks
Digital Cinematic (NZ) Ltd.

---
LedgerPlus - Registered Users Worldwide

Goodlife Enterprises (5 workstations)
Tikatai Trading (4 workstations)
Aneieta Pharmacy & Medical Clinic (4 workstations)
Black Shield, LLC
Vita Remedies
Rabindra Suwal
Imran Accounts (KPK)
Gemworks
Richard's Plumbing
TE MATA CROQUET CLUB INC (2 workstations)
Design Force Interiors Inc (2 workstations)
Bill Miller Accounting
Royal Delight International Schools
HIGHLAND INTERNATIONAL TRANSPORTATION
ARNFIELD LEISURE SDN BHD
Netting Customers Ltd
Prestige Furnishings Ltd
CoM TeCH RePaiR
Maria Theresa S. Gonzales
New World Investment (2 workstations)
TERREX LIMITED
Earthway Primitives
R&S Travel Representations Limited
Graematta Handyman & Carpentry Services Pty. Ltd.
Galaxy Limousine L.L.C.
PBF Investment Management Limited
La Sante Medical Center (4 workstations)
Southern Registrars (Pty) Limited
Keramber Electronics
Kiwikatoa Nursing Service Ltd
ROADMASTER LIMITED (4 workstations)
VITAL
Go Far Investments Ltd (2 workstations)
Marquez Comelab
African Information Technology Holdings (3 workstations)
AbMall Designs cc
Earth Gems Jewelry LLC
Phinnessee Earthmoving Contractor
Y.Makriyiannis & Associates LTD. Cyprus
The SJA Consultancy
R&S Tech Designs
JUST-US-GEMS
SHUZAM GROUP OF COMPANIES (3 workstations)
Patricia Mitchell
His Way Health
IMTV Limited
Harris Franklin
An'am Nigeria ltd
2sCo
Eastern Woodturners
Dunbarton Press, LLC
Urimbi Business Consultants cc
J C Hogg - CA
Minerals Exchange (Hong Kong) Ltd
The Doris Shoppe
Westernport Model Aircraft Club Inc.
Eyr Company
Brown & Company CPAs PC (3 workstations)
Canada's "Fix My Computer Online"
Otago Geological Services Ltd
Cshine24 Restaurant
SSE Computers
Arborlea
Wollongong Baptist Church
Somerstone Limited
Meidi Zhou
Lone Cowboy Enterprises LLC
TotalTech Solutions LLC
The Global Village Advisory Group Ltd
Syndicate Holding Corp. Group (4 workstations)
Vienna Babies Club
Alistair Irwin T/A Top Coat Painting
Mt. Pleasant Animal Clinic
Art & Co
JO100 ACCOUNTING SERVICES
Sankel Martin Foundation (2 workstations)
International Contract Services Limited
DM Go Dive Cyprus Ltd
Katiniaris Holdings Corp.
BG Graphics
NOORDMAN GRAPHICS
NATIONAL CONSTRUCTION GROUP
PIPE AND HOSE LTD
Levin Razza Syndicate
BRL Associates, LLC
OILANS CAFE
Cady Construction
Tech Times (Pty) Ltd
S Natarajan Horoscope Division Extn.Counter
Law Office of Mark C. DeSisto, P. A.
EVP Technology Waikato
PMM Limited
Oakwood
Drew Harris
Pierce And Company
Manangasi Security and Safety Management Service
Collins Electric
MAP Agro Industries Limited
HealthWholesaleNZ Limited
UNITED CONCRETE LIMITED
Whakaata Partnership
Starrenburg Investments Ltd
Kay Courtney
KERRR, INC.
FILMED UP LTD
iEdge Solutions
P R COX CONSTRUCTION LTD.
Charlie Limited
Turmeric Limited
EKHINOS
Crossman & Fleming Partnership
A J McKenna
Doris Darby
Trans Golf Coaching Ltd
Alkhaili
Peter Plett
Richard Ashdowne
Steve's Customs Service
Bethel United Church of Christ
Mirrorbyte Limited
Randy WhiteWolf - Bookkeeper
Richard Reynolds
St. Nicholas Russian Orthodox Church

---
Ledger - Registered Users Worldwide

Lucas R. Murphy
THENT CENTRE SDN. BHD.
AFPSLAI EMPLOYEES' RETIREMENT PLAN
Jack Russell Rescue
C & R McCowan
Custom Choice Cruiser
Emerald Coast Bookeeping
Maurice Allingham Contractor
EASTERN EXIM CO.
Rotorua Astronomical Society
Richland County Historical Society
Albert St Property Ltd
Ontario Film Laboratories
Daughters of the Union Veterans of the Civil War
Black Mountain Trading
Mama's Village
GroBiz
Soapure Limited
KEFAS SOFTWARES PRIVATE LIMITED
FSR Technology
Ross Gittins Economic Commentator
ABU Ahmed Business
Iraj Afrooz
Workplace Learning Solutions LLC
Kenley Water Ski Club
SIALAU FAMILY DAYCARE
ST ANDREWS PRESBYTERIAN CHURCH, TE KUITI
Monstar Management Pty Ltd
Ronald E. Malone, EA
ELBA Marine Services, Inc.
Diane P. Gardner
Arrow Appraisal Associates LLC
Beecee
Charlotte Koepke
Graduate School of Management (Pvt.) Ltd.
Briarleas Court Residents Association Ltd
Jubilee Hall Macedon
Eastern Counties Cycling Association
Cloud Chan
Chien Chueen Tan
Exploration and Production Consultants
First Class Learning - Galway
MASSWORLD Trading Est
AKBBS Pty Ltd
Henry Schouten
Rotary Club Of Torrington
Dale J Gatherum-Goss
North Balwyn Baseball Club
Calita Blanca de Playa Pelada Ltda
CJS BOOKKEEPING SERVICES
Netting Customers Ltd
AIR BORNE TRAVEL & TOURISM
AL FAKHAMA AL MALAKIYAH AUTO MAINTENANCE WORK SHOP
Foster foods and drinks
Genie Box
Malaysian Society For Occupational Safety & Health
Britbuild Rent
U B Amin
SYSPEK Realty, Inc
LINCO
Ravi Prakash
DANNY HARRIS
Marperita Lda. NUIT 400165297
Isle of Wight District Bridge Association
Data Services of Texas
O.A.I. Concept Inc.
Michael Perrine
Suthesh Kumar
Prestige Furnishings Ltd
PT Mikrolabtek Medikatama
Joseph J. Lundy
Douglas Trucking Inc
A New Way of Life Inc
CV MAKORA TEKNO
Beaudoin Media
Talimax Hong Kong Ltd.
Country Lumber Inc.
Mary McNicoll
RK Uppal Real Estate
D. L. IMPORTED SURPLUS TRADING
New World Kiosk
Parallel Future Sdn Bhd
Barbara Mascetti
Portamic inc.
RBC TRADING
CollectiveHosting
NETELSAT
Massimo Capozza
SHREE PARASAKTHIE AALAYAM - DIVINE CULTURAL CENTRE
Otago Freight Services Limited
Mike Hurst
Weedons Garlic
FASTCRAFT LTD
Ali sports LLC
GERONIMO DIAGNOSTIC CLINIC
MARGIL COMPANY
Muslims for Liberty
Aries-Libra Holdings, LLC
Design Force Interiors Inc
Hak Lay
John M. Payne
Income Replacement cc
Roger G. Schlegel, CPA
Al-Ghafoor Trucking Services
KENNETH HEFTE
Lucky Break Pet Rescue
Knox Presbyterian Church
CleanSense, LLC
Auditfree
Morrison Farms
Consolidated Home Inspections, Ltd
CX-1 Business Systems Inc.
Earthway Primitives Apiary
M/S Kwesigabo, Bamwine and Walubiri Advocates
Southside Baptist Church
National Environment Trust Fund (NETFUND)
St. Joseph's College BPC
LC Denney's Personal Finances
Stanley T. Watai
TROTSAR Mounted Search and Rescue Inc.
Samuel Reese
Rehman Construction Company (RCC)
Cambodia WTL Incorporated
Riverside Joinery
T Link Transport Pte Ltd
TTechServices
Ferryport Applications
MINERALS EXCHANGE (HONG KONG) LTD
Gamma Group Limited
Richard S. Thomas
Y.H Cheng Architects & Engineers
FSR Technology Sdn Bhd
MIKE PARTIN TRUCKING
Melvys Wharf
McAllister Holdings, LLC
MASSWORLD TRADING EST.
MILLER ALLWIRE
Glencole Enterprises Pty Ltd
Vien Vintage
RAPHA CHRISTIAN CENTRE INC.
GPL Ltd
Move Easy
Stoke Volunteer Fire Brigade
NAUTILUS TRAVEL AS
Solomons Gap
Hickory Ridge
AL HAMDANIA CO.
Kentucky Society of Natual History
Novagraph
Grace United Church, Meadow Lake, SK
Cid's Smoke
Universal Tile Ventilators
Ronald L. Wilson, CPA
Luxy Hair
Aotearoa Development Cooperative
United Nutrition Labs, Inc.
Gamer Apocalypse Inc.
Al Hilal Medical Lab.
Winemaking Pantry LLC
RAAF Amberley Water Ski Club
Touch of Class Nails
European Democrat Students
Oak Grove Software C.C.
J & C de Senna Holdings Ltd
Northview Condominiums on 37th AVE NE
Projecto Canvuri Chicapa
Colina Branca
Next Alternative Inc.
Collins Business Services
Jetsons & Co Ltd
MICHAEL GORDON
Auto Barn
PUSAT JAGAAN ANAK ANAK YATIM DAN MISKIN NURUL IMAN
Flipside Homes, LLC
RJM Holdings
Tau Mu
KCMiller
Masterguard
Illeperuma and company Pvt. Ltd
The Wacky Wordshop
BWBC Limited
Kiwikatoa Nursing Service Ltd
Ailesbury Property Support Services Limited
Biz Planners & Advisors Pte Ltd
S. Thangasamy
John Baynham
Bishop Services Ltd.
John Walter
Family Law Center Snack Bar
Foundation Karibu Tanzania Ltd
Maximum Solution
Guided Growth, LLC
Donald L. Chalmers
It's A Wrap, Inc.
PLD, Inc.
MEL Land Company
Bruno Verni
B & J Gattsche Partnership
Sunseeker Designs LLC
Sankel Martin Foundation
---
Customized Software Testimonials

"Matthew has been fantastic and extremely patient with us and nothing has been a problem even though we have come up with a few little changes that we have now worked out that we require he has either talked us through fixing them or has been able to make the changes. Our overall experience has been wonderful and extremely professional after having nightmares with the last two IT companies it has been a pleasure." - Penny Cron, Office Manager, New Zealand Trustee Services Limited

"The new system Responsive Software developed for us on behalf of Sabre IT is truly amazing! It does everything we need and was built especially for us in only 3 months. The programmer worked directly with us in our business and was able to quickly resolve all the issues that arose as we watched the system take shape. The result is that we now have a system that is fast, accurate and reliable and does exactly what we want. It is being used to track all our jewellery stocks and sales and create all the necessary documentation and reports. We can see why they call themselves Responsive Software! The previous programmers tried for 3 years to build a system for us but eventually gave up because it was too hard!" - Vandhana Baird, Stock & Sales Manager, Argosy Jewellery Limited

"We engaged Responsive Software to build an important component of our suite of software applications. The work they performed exceeded our expectations by a factor of magnitude in terms of quality, price and performance based on our experience with other software development contractors. We were quite literally astounded at the final product they were able to deliver. What could have taken 2 years to build was fully tested and delivered bug-free in 2 months!" - Andrew Brook, Executive Director of Development, Specialised Machine Software Limited

"The integrated finance system Responsive Software wrote for us saves us an enormous amount of time and money. It is incredibly reliable and has enabled us to increase our turnover and reduce our administration costs at the same time. The additional features we asked them to add since we began using it have really been the icing on the cake delighting our staff and making our work so much easier and more enjoyable than before. Words are unable to describe the uniqueness of the service Responsive Software offers except to say that you really must experience it for yourself!" - Garry Martyn, Managing Director, Martyn & Perriam Financial Services

"Responsive Software developed a customized system for our food warehouse that has been in continuous use over the last two years. Their system has proven itself to be extremely robust in what could only be described as a technologically challenged environment! The system was delivered on time and within budget and suited our requirements exactly. We wholeheartedly recommend them for any specialized software needs you may have!" - Debbie Drain, General Manager, 0800 Hungry Ministries Trust

"Responsive Software have created a number of business systems for us and our clients. In all cases the results have been amazingly accurate and reliable and I would not hesitate to recommend their services. They have a comprehensive understanding of both business and technology and an uncanny ability to bring the two together in a timely and affordable manner that ensures the success of each project they undertake. Having experienced the way Responsive Software do things I would go as far as to say when it comes to customized software one would be ill-advised going anywhere else!" - Eric Donn, Managing Director, Sabre IT Limited

"The customized client/job management system that Responsive Software built for us is simple yet powerful at the same time. It is used to provide a common database to our consultants operating from different locations throughout Australia and New Zealand and is proving to be a very effective tool for sharing information within our organisation. We are already looking at additional features we can ask Responsive Software to add to our system for the benefit of both our clients and our staff!" - Ian Gatland, Practice Manager, Eriksens Global Actuaries and Investment Strategists

"For the last three years we have been using a new system developed by Responsive Software to track the status of all the fish processed in our factory. The system they built for us is totally reliable and has made life so much easier compared with what we had before. It is a pleasure to have all the information at our fingertips. The boss is thrilled with the clear, accurate up-to-date reports we are now able to give him. Well done!" - Paula Hutana, Administration Manager, Canterbury Fish Contractors Limited

"On a number of occasions over the last four years Responsive Software have performed significant maintenance work on the apprenticeship management systems we use for managing our contracts with the Motor Industry Training Organisation (MITO) and the Plumbing, Gasfitting and Drainlaying Industry Training Organisation (PITO). Their work has always been completed to the highest standard, both on time and within budget. We therefore have no hesitation whatsoever in recommending them to you!" - Brian Hislop, Distance Learning Unit Manager, Wellington Institute of Technology

"The service you provide is brilliant!" - Darrin Harper, IT Development Manager, Noel Leeming Group Limited