LedgerLite

The World's Simplest Accounting Software
(made in NZ since 2004)

LedgerLite is an award-winning shareware accounting system for any organization that needs a general ledger or cashbook. Because it's incredibly easy to download and use, it's ideal for students of double-entry bookkeeping while, at the same time, powerful enough to securely maintain the books for any sized business or accounting entity.

LedgerLite provides unparalleled flexibility. All account balances are calculated dynamically so that the standard accounting reports can be created for any arbitrary date or period without the need for a period close or roll-over.

Hundreds of businesses around the world are using LedgerLite to securely track their important financial information with many telling us it's the easiest and most reliable accounting software they've used. And if you're familiar with double-entry bookkeeping you'll also find LedgerLite is the perfect tool to maintain the books of a business, club or trust, or your personal finances, especially if reliability or privacy are important to you.

Simply download the LedgerLite EXE file to a folder on your computer's hard drive or USB stick and run. The database gets created automatically in the same folder. You can keep both program and data on a USB flash drive making it easy to backup or share with your accountant. To access simply plug into any USB port on any Windows computer and run. It doesn't get much easier than that! (Whoever said accounting software needs to be complex?)


Here at Responsive Software we're committed to giving you the best possible experience with LedgerLite. If you're sick and tired of accounting software that's expensive, slow, unreliable, insecure, complex, buggy, inconsistent or poorly-supported (or you're just fed up with being told how to run your business) you definitely need to try LedgerLite! For more information please see the LedgerLite Facebook page, the LedgerLite Capterra Reviews page or go directly to the LedgerLite Website.
---
How Is LedgerLite Different From Other Accounting Systems?

LedgerLite continues working forever with no monthly fee.

LedgerLite gives you complete control of your accounting data.

LedgerLite is traditional software that runs on any Windows computer.

LedgerLite is easy to use by anyone new to double-entry bookkeeping.

LedgerLite is not SaaS (that keeps your data somewhere in the cloud.)

LedgerLite is Shareware (that allows you to give copies to your friends.)

LedgerLite doesn't provide any backdoor access to your accounting data.

LedgerLite makes it easy to transfer your data to another accounts person.

LedgerLite requires no installation and can be run directly from a USB stick.

LedgerLite eliminates the software issues letting you focus on the accounting.

LedgerLite is upwardly scalable to enterprise-level when your business grows.

LedgerLite was designed from the ground up to provide you with complete peace of mind.
Important Note For New Users

Other popular accounting systems try to conceal the true nature of accounting but not ours. Although LedgerLite makes it easy to work like an accountant you still need to understand double-entry bookkeeping and the function of a general ledger. However once you've grasped these basic principles (it's not that hard) you'll find LedgerLite simpler, easier, better, faster, cheaper, more reliable, more flexible, more stable and more secure than any other accounting system. You'll also come to appreciate the Divinely-inspired insight of a fifteenth century Italian monk who saw with clarity how God meant it to work some 500 years ago!

SANITY CHECK - Why would anyone in their right mind pay a monthly fee to maintain their financial data on a server they've no control over when they can keep it private and secure on their own computer or USB stick for free?
---
The Truth About Google

Congratulations if you managed to find us using Google Search. We were getting 300 visitors a day until Google commercialized their search algorithms in 2012. It dropped to less than 30 a day and has never recovered. Soon after we were contacted directly by SEO experts with links to Google who claimed they could increase the visibility of our website on three key words for only $2000 per month (more than I make in my day job!) Many other small businesses were affected by this at the same time. It's a big money strategy that effectively limits the visibility of small companies like ours. So much for a level playing field . . .
---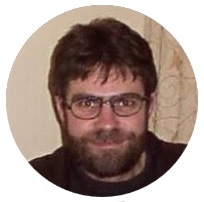 A Message From Our Architect

I've been developing computer software for more than 25 years. When I first started we were using BASIC to perform the actuarial calculations in a consultancy firm. Because I found computer programming so enjoyable I decided to take a position with an insurance company in Edinburgh, Scotland. While I was there we used Pascal to develop policy and pension systems that were widely used throughout the United Kingdom.

After that I worked for a number of years in the retail industry in New Zealand where we made extensive use of C, C++ and RPG to develop customized business systems. From there I went to work for a startup software company where we used Delphi to develop a successful retail and pharmacy package that is now used by the majority of pharmacies in New Zealand.

In February 1998 I became an independent contractor and started Responsive Software as a limited liability company. Since then I've gained significant experience developing and maintaining software in many different contexts and in a variety of languages. Our superior software service has been utilised by large and small organisations both inside and outside the computer industry.

More recently our lightweight Framework has allowed me to offer a whole new approach to the development of business software on the Windows platform. Using the Framework a computer programmer (or team of programmers) can build a secure enterprise-level system as a single program that acts as both a client and a server. This breakthrough in software architecture will radically alter the way customized software is done in the future once our infatuation with the Internet has subsided.

If the analysis of industry experts is correct and customized software is no longer an option programmers will be forced to abandon their craft or take one of the few remaining job vacancies still available at a SaaS datacentre. But I'm delighted to tell you that this time the experts have got it quite wrong. History is on our side - COMPUTER PROGRAMMERS OF THE WORLD UNITE - we have nothing to lose but our jobs!
---
Free Accounting Software

If you're looking for our old free Ledger program unfortunately we no longer support it. Ledger has been superseded by LedgerLite since January 2015. If you're still using Ledger and would like to upgrade to LedgerLite we can convert your data. Please email support@responsive.co.nz for details.
---
Delphi Source Code

Find out how the professionals do it! Get the full Delphi source code for our application Framework and begin your own customized development today! This is the generic business application we used as the starting point for LedgerLite, LedgerPlus, Retail, GenFinII and other customized systems in commercial production.

Our Framework includes functions for secure reliable client/server communications, database management, general ledger, cashbook, point-of-sale (POS), HTTP server and a document/image repository.
Customized Business Software - Without Limits!

LedgerLite is based on a revolutionary architecture that allows for an unlimited number of users via TCP/IP. Using our uniquely designed application Framework a competent programmer can build a secure reliable customized enterprise-level system that runs over the Internet faster and more cheaply than anyone ever thought possible!

SANITY CHECK - Why would anyone in their right mind waste hundreds of thousands or even millions of dollars on a computer system that's built on a kludge and riddled with bugs and security holes when by using our Framework they can build one that's robust and secure at a fraction of the cost?

If you're about to commit significant resources to customized software and still want to sleep at night you need to check if what we're saying is correct. Ask yourself today . . . do you really want to wake up tomorrow to find the Web 2.0 pundits have led you down a blind alley?
Old Excel & Access Applications - Our Speciality!

If your systems are showing signs of stress it may be time for a re-write. We specialise in re-engineering Access & Excel applications that have outgrown their ability to deliver. We will build you a new system, convert the data from your existing system and eliminate the bugs and bottlenecks that are causing you grief, giving you a solid foundation on which to build. Email development@responsive.co.nz today to arrange for a free no-obligation consultation.
This website is dedicated to the glory of God who sees and cares about every line of code we write.